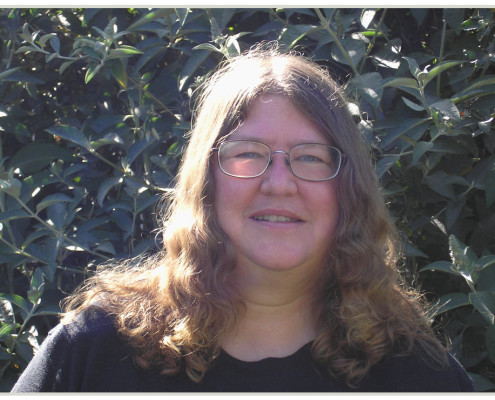 When I was a child, people would say I should become a doctor. I would recoil in horror.  Who would want that? I wanted to be a plant scientist! I was enthralled when I discovered in childhood that many plant chemicals are thought to have roles in plant defense and studied this area for many years.
I have since strayed from the path of science into professional writing, and my varied background contributes to my skill at producing compelling B2B marketing text on technical topics:
• Advanced copywriting training as a Circle of Success member with American Writers and Artists, Inc. (AWAI)
• Years of diverse writing experience:
      – Hundreds of articles explaining science to laymen
      – Ghostwritten long-tail SEO on topics ranging from cybersecurity to beauticians
      – Peer-reviewed research papers on plant science and plant pathology
• Twenty years of research experience with plants and microorganisms
• Lifelong horticulturalist
In addition, I am an avid information junkie and "Renaissance woman" with a wide breadth of interests. Thus, I confidently offer my services to companies in a variety of fields and welcome the opportunity to learn about your business!
EDUCATION
Plant Pathology:
Ph.D. Cornell University
Visiting Student Scholar, University of Arizona
M.S. University of Massachusetts, Amherst
Agriculture:
B.S. Cornell University
Microbiology:
Minor for Ph.D.
Biochemistry:
Postdoctoral Fellow at UCSB
Minor for Ph.D.
AFFILIATIONS
 Circle of Success
American Writers & Artists Institute, Inc.
•
Buellton Chamber of Commerce
•
 National Association of Science Writers
•
 American Association for the Advancement of Science
•
 Santa Ynez Valley Botanic Garden
Board Member for Technical Support and Data Coordination
•
 Santa Barbara Apple Users Group